SIMON UBSDELL
Simon has been involved in making trailers for over twenty years. He was the co-founder and Creative Director of London-based The Picture Production Co. which under his auspices became recognised as the leading trailer-making house outside of the US. During his time Simon has trained and developed some of the best editors in the UK. Not only is he hugely experienced creatively, having guided hundreds of successful trailer campaigns over many years, he also has an almost unequalled skillset in the field.

First and foremost an editor, he also has twenty-five years experience as a copywriter, he is a sound designer and dubbing mixer (including the BATFA-nominated feature, Everything), a motion graphics artist, a visual effects artist, a colour grader (including colorist on Monty Python's Not the Messiah), a creative consultant (credits include Special Editorial Consultant on Roman Polanski's Death and the Maiden), a producer, and a live action director with several major TV campaigns to his credit.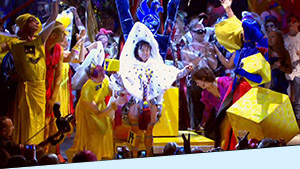 THE BRITISH GUIDE TO SHOWING OFF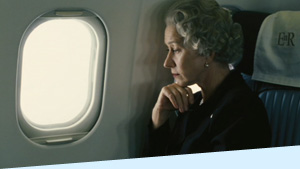 THE QUEEN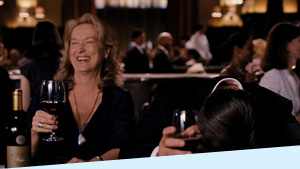 IT'S COMPLICATED
FRASER BENSTED
Fraser began his career as a trailer editor fifteen years ago, rapidly becoming one of the most successful and respected in the field, winning a Golden Trailer Award for his international trailer for Billy Elliot. More recently, he has extended his career by becoming a highly regarded trailer producer, specialising particularly in the independent sector. He has overseen successful and creatively original campaigns for a wide range of acclaimed films, including Slumdog Millionaire, Happy Go Lucky, Hunger and 500 Days of Summer.

His in-depth knowledge of the industry, coupled with his technical expertise and creative flair, have gained him a dedicated client following who respect his passionate commitment to nurture, develop and refine every aspect of every project. It is this level of experience and insight that has led to him becoming a regular speaker at film marketing training events across Europe, presenting trailer-making workshops at The Berlinale Talent Campus, The Media Business School, The Film Distributors Association and appearing as an expert for Skillset, EAVE and The Dutch Film Fund.
SELVA ANANDASIVAM
We are very pleased to announce that we have begun an affiliation with Selva Anandasivam, widely regarded as the UK's most talented and experienced trailer editor with some astonishing work to his credit. Having both had the pleasure of working with him for a number of years, we are very excited to have the opportunity of collaborating once more. Recent titles that Selva has worked on for us include sales promos for My Old Lady, Jack, and '71, as well as the theatrical trailer for Wolf.