Whether you need a fully produced trailer or a sales promo, or just a script, an outline, advice, an opinion, or consultancy, we are happy to help in whatever way best suits your needs.


OUR WORK
LANGUAGE NO BARRIER
In addition to all the English language projects you would expect us to have worked on, we have cut trailers and promos in all of the following languages: Arabic, Danish, Dutch, Finnish, Flemish, French, German, Hebrew, Hindi, Hungarian, Kurdish, Norwegian, Spanish and Swedish.


THE FLORIDA PROJECT
One of the year's most acclaimed films, The Florida Project tells the story of one summer in the life of precocious six-year-old Moonee as she runs riot with her friends in a motel within the shadow of Disney World. Directed by Sean Baker, with a standout performance from newcomers Bria Vinaite and Brooklynn Prince, and also starring Willem Dafoe. Berlin promo for Protagonist Pictures.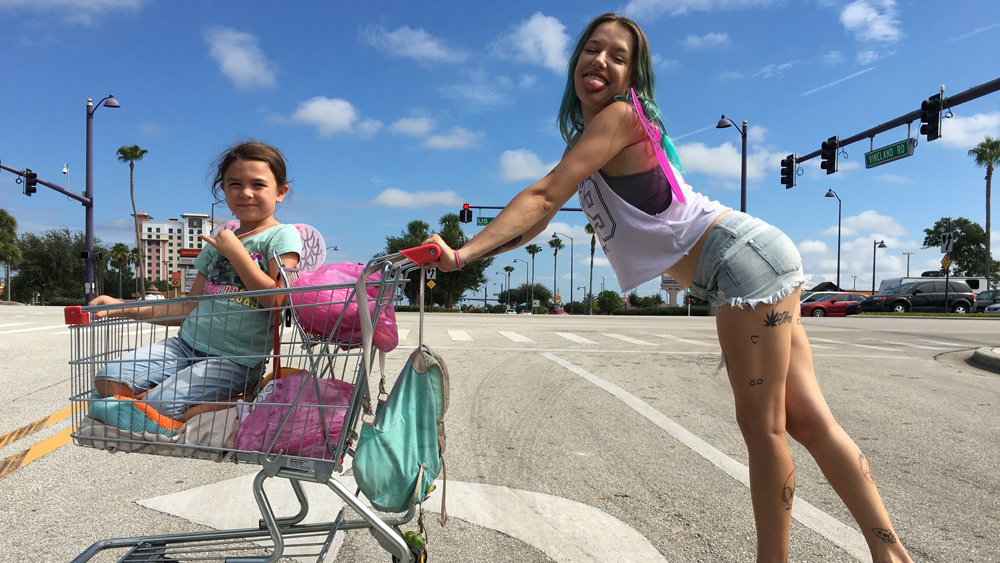 DARK RIVER
From acclaimed director Clio Barnard, Dark River is the beautiful and haunting story of a family's hidden secrets, finally uncovered after the father's death. Starring Ruth Wilson, Mark Stanley and Sean Bean. Berlin promo for Protagonist Pictures.


FINDING YOUR FEET
Directed by Richard Loncraine and starring Joanna Lumley, Celia Imrie and Timothy Spall, Finding Your Feet is a heartwarming comedy about growing old, letting go of the past and discovering new ways to be alive - the secret is learning the steps. Berlin promo for Protagonist Pictures.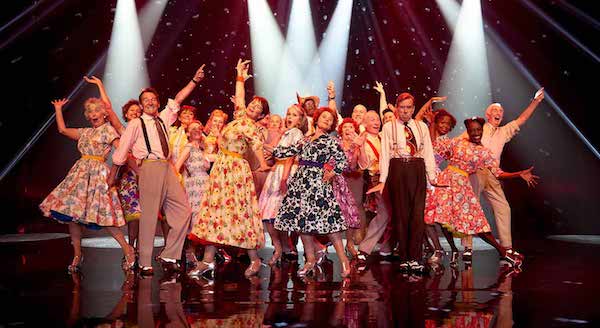 WHERE HANDS TOUCH
From the acclaimed director of Belle, Where Hands Touch is the powerful and dramatic story of two young lovers divided by race in Nazi Germany. Starring Abbie Cornish, Christopher Eccleston and Amandla Stenberg. Berlin promo for Protagonist Pictures.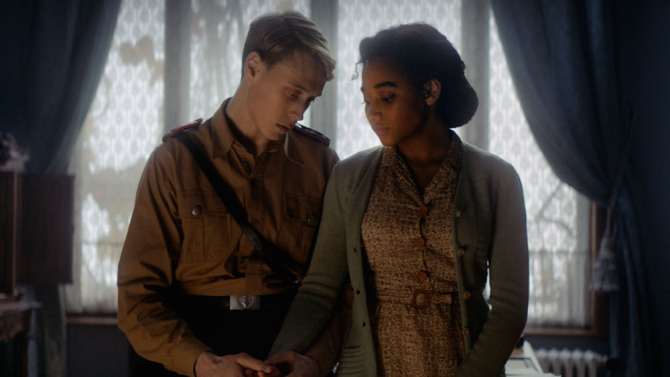 AN EVENING WITH BEVERLY LUFF LINN
From director Jim Hosking (The Greasy Strangler), An Evening With Beverly Luff Linn is a unique and irrepressible comedy of betrayal, lust, and mysterious, magical happenings - for one night only. Starring Aubrey Plaza, Jemaine Clement, Emile Hirsch. Cannes Promo for Protagonist Pictures.


LORDS OF CHAOS
Charting the violent and disturbing rise of Norwegian Black Metal in Oslo in the 1980s via Satanism, church burnings, murder and more, Lords of Chaos is directed by Jonas Åkerlund. Cannes Promo for Protagonist Pictures.


KEEPERS
Inspired by the Flannan Isle mystery in which three lighthouse keepers vanished without trace, Keepers is a tense and stormy depiction of isolation, paranoia, greed, and the instinct for survival. Directed by Kristoffer Nyholm (The Killing), Keepers stars Gerard Butler, Peter Mullan and Ólafur Darri Ólafsson (Trapped). Cannes Promo for Protagonist Pictures.


DARKNESS VISIBLE
Directed by Neil Biswas, Darkness Visible follows a young Londoner who is called home to India when his mother has an accident and subsequently vanishes in mysterious and supernatural circumstances. AFM Promo for Protagonist Pictures.


BECOMING ASTRID
From director Pernille Fischer Christensen, Becoming Astrid is an emotional true story of the traumatic event that shaped the young life of the author of Pippi Longstocking and led to her becoming a writer and finding her voice. AFM Promo for Trust Nordisk.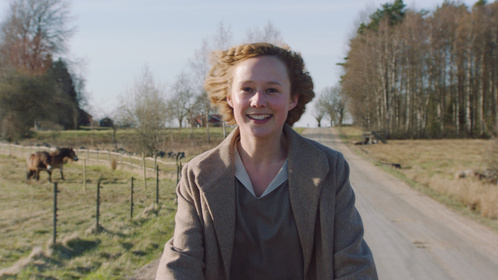 WILDWITCH
Based on the popular book series by Lene Kaaberbøl and directed by Kaspar Munk, Wildwitch tells the story of a young girl who discovers an incredible secret about herself and the destiny she is called to fulfil. AFM Promo for Trust Nordisk.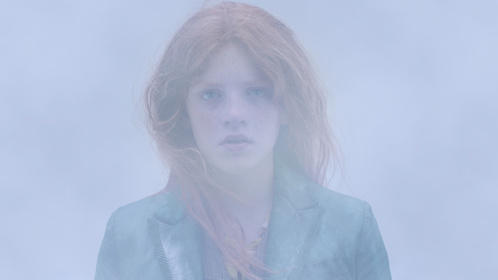 DRIB
From Kristoffer Borgli , Drib is a unique meta-documentary satire in which art and advertising collide with disastrous consequences as the marketing campaign for an energy drink gulps down more than it can swallow. AFM promo for Trust Nordisk.


THE CLIMB
From director Michael Woodward, The Climb is a vertiginous, nail-biting and inspiring documentary about six women and their daring and illegal ascent of the tallest building in Europe. Berlin promo for The Works.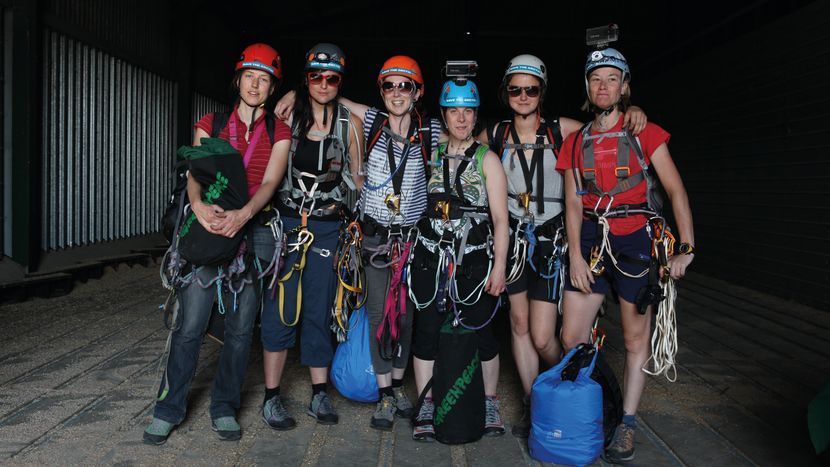 DAMSEL
Starring Robert Pattinson and Mia Wasikowska and directed by brothers David and Nathan Zellner, Damsel is a quirky romantic western that follows a big city businessman who travels out West to join his fiancée in the mountains and encounters quite a bit more than he bargained for. Sales Promo for Great Point Media.

TROUBLE
Written and directed by Theresa Rebeck, and starring Anjelica Huston, Bill Pullman and David Morse, Trouble is the darkly comedic story of the complications that ensue when a feud breaks out between two estranged siblings over ownership of their late father's estate. Sales Promo for Great Point Media.


THE HELPER
Directed by Joanna Bowers, The Helper is a documentary that paints a vivid and emotional portrait of Hong Kong's migrant domestic workers, as they devote their lives to caring for the families of others while their own children languish far away. Trailer for Joanna Bowers.


THE THIRD OPTION
An extraordinary, powerful and beautifully made documentary by Thomas Fürhapter, The Third Option delves into fundamental questions of life, death and morality as it examines the impossible choices facing parents in an age of prenatal diagnostics. Trailer for Navigator Film.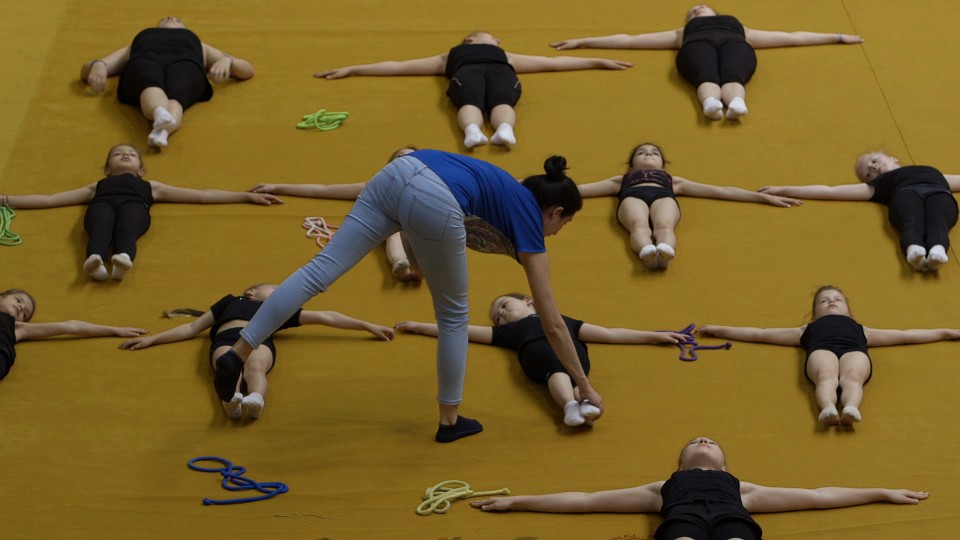 BARE KNUCKLE FIGHT CLUB
Directed by Ed Perkins, Bare Knuckle Fight Club is an unflinching and emotionally resonant series of films that takes us into an underground world of brutal, bloody and sometimes life-changing trials of endurance and pain. Promo for Lightbox.


GEK VAN ORANJE
A big-hearted romantic ensemble comedy with an all-star cast from director Pim van Hoeve, Gek van Oranje is centred around a World Cup competition in which the Netherlands at last look likely to lift the trophy. Both for those who love football and those who hate it, the events of this wonderful summer will change everything. Trailer for Topkapi/September Film.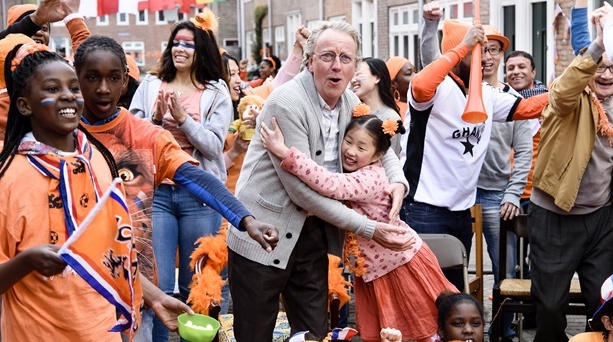 LOS BANDO
Directed by Christian Lo, Los Bando is a crazy road movie about a teenage band from Norway who, despite being not quite as talented as they like to think they are, nevertheless set out on a journey across the country to attend the National Championship of Rock in a race against time, the police and their parents. Teaser and Trailer for Filmbin.


GENESIS 2.0
On the remote New Siberian Islands in the Arctic Ocean, hunters are searching for the highly valuable tusks of extinct mammoths. Meanwhile at the cutting edge of science, genetic biologists are looking for ways to bring this extraordinary, almost mythical creature back to life. Directed by Christian Frei and Maxim Arbugaev, Genesis 2.0 is a beautiful and thoughtful meditation on man's remorseless appetite for discovery. Trailer for Christian Frei.


BIS ANS ENDE DER TRAUME
A fascinating experiment in documentary form from director Wilfried Meichtry, Bis Ans Ende Der Traume looks at the romantic but doomed relationship between Swiss travel journalist Katharina von Arx and French photographer Freddy Drilhon, as their conflicting dreams tear their lives apart. Trailer for Frenetic Films.


BEYOND SLEEP
Beyond Sleep follows a young Dutch geologist in northern Norway as he loses his way in a pitiless landscape and loses his mind among his own interior demons. From acclaimed director Boudewijn Koole, the film is based on the celebrated novel by Willem Frederik Hermans. We were commissioned by September Film to make the trailer for the film, which opened this year's Rotterdam Film Festival.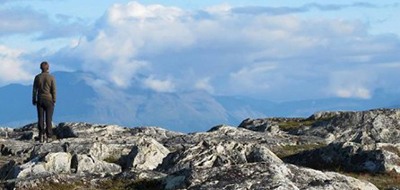 COUPLE IN A HOLE
Future foreboding and past tragedy cast long shadows in Couple in a Hole, the second film from acclaimed director Tom Geens, which tells the story of a man and a woman living a primitive existence in a cave in the depths of the French countryside. Verve Pictures came to us to cut the trailer for this extraordinary, mysterious and hypnotic film which stars Paul Higgins and Kate Dickie.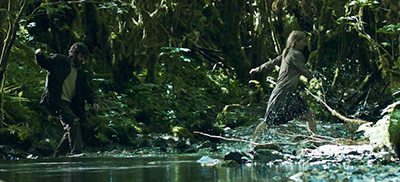 SAND STORM
Sand Storm is the story a mother and daughter and their struggle against the repressive, patriarchal norms of their Bedouin culture. From Israeli writer-director Elite Zexer, the film won the World Cinema Grand Jury Prize at the 2016 Sundance Film Festival. Beta Cinema and 2-Team Production came to us to cut the trailer for this powerful and thoughtful film which has been selected as Israel's entry for this year's Academy Awards.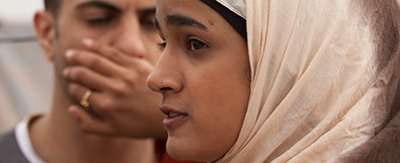 IONA
A young woman returns with her son to the remote island where she grew up and confronts the turbulent secrets that she left behind, in Iona, from director Scott Graham and starring Ruth Negga in a remarkable stand-out performance. We were asked by Verve Pictures to cut the trailer for the film which also stars Douglas Henshall and Ben Gallagher.

LIFE
Based on true events and directed by Anton Corbijn, Life is a moving and stylish account of the formative friendship between actor James Dean and Magnum photographer Dennis Stock. We were asked by eOne to create both the UK trailer and the UK TV campaign for the film, which stars Robert Pattinson and Dane DeHaan.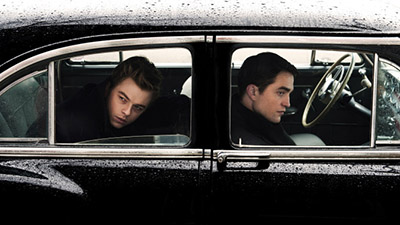 THE LAST KING
Based on the true story of a pivotal event in 13th century Norwegian history, The Last King tells of a heroic mission to save the infant heir to the throne from the enemies who are seeking to kill him. We were asked by TrustNordisk and producers Paradox to cut the sales promo, the theatrical teaser and regular trailers and the TV spots for this lavish and spectacular epic, starring Nils Gaup, Kristofer Hivju, Nikolaj Lie Kaas and Jakob Oftebro.
WIE DIE ANDEREN
Wie die anderen (Like the Others), from director Constantin Wulff, is an astonishingly powerful and moving documentary that looks at life inside an adolescent psychiatric centre near Vienna. We really enjoyed the challenge of creating the theatrical trailer for this heartbreaking and inspirational film.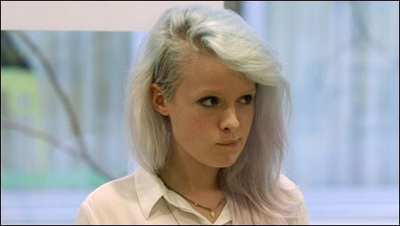 FREE FIRE
We were thrilled to be asked by Protagonist Pictures to cut the AFM promo for Free Fire, the new film from Ben Wheatley, one of the most exciting and original directors in Britain today. With an all-star cast including Armie Hammer, Brie Larson, Cillian Murphy, Noah Taylor, Sharlto Copley, Sam Riley, Jack Reynor, Michael Smiley, Enzo Cilenti and Babou Ceesay, the film is hip, funny, and supremely violent - a real treat!


COMPLETE UNKNOWN
One of our favourite projects of last year was the latest film from Joshua Marston, the acclaimed director of Maria Full of Grace, for which Protagonist Pictures asked us to cut the AFM sales promo. Starring Rachel Weisz, Michael Shannon, Kathy Bates and Danny Glover, Complete Unknown is as mysterious and brilliant as it is uncategorisable, with breathtakingly brilliant performances from the lead actors.


CITY OF TINY LIGHTS
From Pete Travis, director of Dredd and Vantage Point, City of Tiny Lights is an edgy, fast-paced detective thriller set in the mean streets of London. Protagonist Pictures came to us to cut the AFM promo for the film which stars Riz Ahmed and Billie Piper.


10 BILLION
Based on the smash-hit theatre lecture by Professor Stephen Emmott, 10 Billion is an incredibly powerful documentary that looks at the future of our planet as we continue to wreak catastrophic change upon it. We were very pleased to be able to cut the trailer for this important and challenging film, directed by Peter Webber (Girl with a Pearl Earring) and produced by Oxford Film and Television.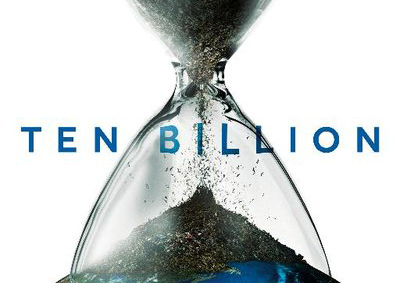 VINCENT & THE END OF THE WORLD
Directed by Christophe Van Rompaey (Moscow, Belgium), Vincent and the End of the World is a raucous and irreverent culture-clash comedy about a Belgium family and the French aunt who arrives to turn their lives upside down. Beta Film asked us to cut the AFM promo for the film.


WELCOME TO NORWAY
Written and directed by Rune Denstad Langlo, Welcome to Norway is a funny, touching and highly topical comedy about an unscrupulous Norwegian hotel owner who decides to convert his half-finished accommodation into a centre for refugees in order to capitalise on what he thinks will be generous government subsidies. We really enjoyed cutting the AFM sales promo for Beta Film.
DEVIL'S BRIDE
Based on the true story of the most shocking witch hunt in Scandinavian history, Devil's Bride is the new film from acclaimed Finnish director Saara Cantell. TrustNordisk came to us to cut the AFM sales promo from just the first 12 days of principal photography.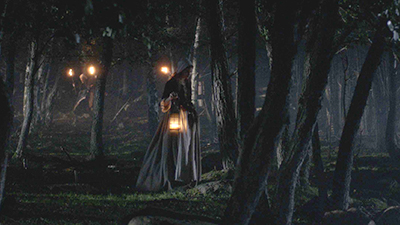 THE IDOL
From Academy Award winning director Hany Abu-Assad (Omar, Paradise Now), The Idol is the inspiring true story of how a boy from Gaza defied all the odds to win the Arab Idol singing competition. eOne International came to us to cut the mood reel for the film as well as the theatrical trailer.


NOMA: MY PERFECT STORM
From director Pierre Deschamps, Noma: My Perfect Storm is a documentary that offers a unique insight into the mind of culinary genius René Redzepi and how his world-renowned Copenhagen restaurant reclaimed the title of best restaurant in the world for the fourth time in 2014. TrustNordisk came to us to the the sales promo and the theatrical trailer for the film.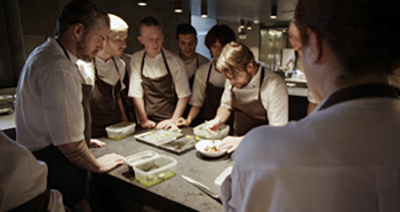 SHOW 'EM WHAT YOU'RE MADE OF
Say what you like about the Backstreet Boys, it's impossible not to fall in love with this hugely engaging documentary about their recent come-back tour. From director Stephen Kijak and producer Mia Bays, this is a great story, superbly told. It was a real pleasure to produce the theatrical trailer for the film.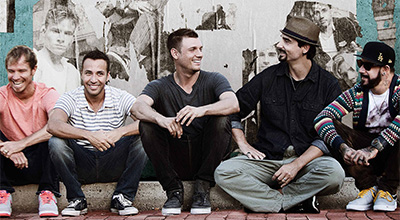 THE THREAD
The Thread is a cutting edge documentary that examines the extraordinary power of social media to shape the global narrative for better or worse, focusing on the hours and days following the Boston Marathon bombing. We were delighted to be asked by award-winning producer Simon Chinn to cut the trailer for the film.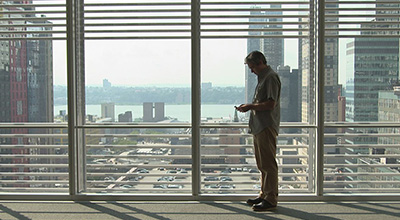 ma ma
From acclaimed Spanish director Julio Medem, ma ma stars the incomparable Penelope Cruz as a single mother diagnosed with terminal cancer who fearlessly decides to embrace her one last chance at giving birth. We were delighted to be asked by eOne to create the Toronto sales promo for this beautiful and heartwarming film.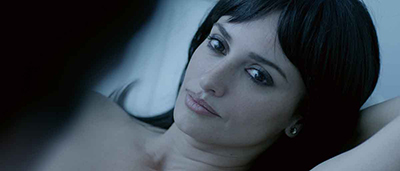 SLEEPLESS IN NEW YORK
Sleepless in New York is a funny, clever, contemporary and very touching documentary from Academy Award nominated Swiss film-maker Christian Frei, that follows the travails of three separate New Yorkers as they come to terms with the shattering effects of being dumped by their romantic partners. Great documentary film-making - we really loved working on the trailer for this.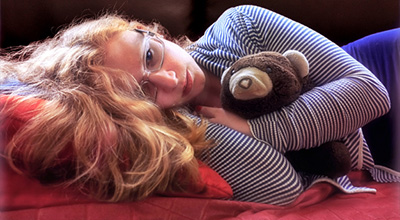 A SECOND CHANCE
From acclaimed director Susanne Bier and starring Nikolaj Coster-Waldau, A Second Chance is a searingly powerful thriller about a cop who steals another couple's baby when he and his wife lose theirs in tragic circumstances. We were delighted when Zentropa asked us to make the Cannes sales promo and subsequently the theatrical trailer for the film.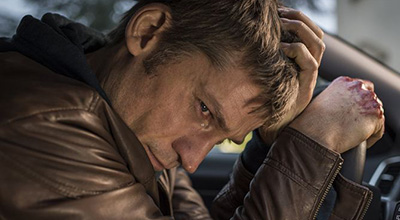 INGRID BERGMAN: IN HER OWN WORDS
We were asked by TrustNordisk to create the Berlin sales promo for Ingrid Bergman: In Her Own Words, a revealing, touching and intimate portrait of one of the true legends of cinema, told with the help of unique, never before seen footage from her private archive.


THE GREAT MUSEUM
From acclaimed Austrian film-maker Johannes Holzhausen, The Great Museum is a funny, fascinating and visually stunning film about the massive project to reinvent the world class Kunsthistoriches Museum in Vienna. We very much enjoyed cutting both the theatrical trailer and the TV spot for this extremely engaging and beautifully crafted documentary.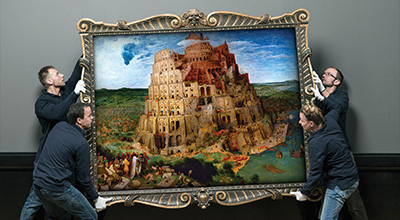 GONE TOO FAR
Gone Too Far is a boisterous, irreverent and thoroughly engaging comedy set in London's Nigerian community from talented young director Destiny Ekaragha. Verve Pictures came to us to produce the trailer and the TV spots for the film.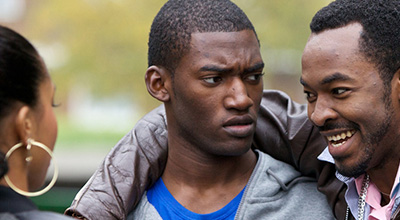 DRUG LORD: THE LEGEND OF SHORTY
From multi-award winning producer Simon Chinn, The Legend of Shorty is the improbable but true story of the daring attempt by two documentary film-makers to track down elusive and feared Mexican drug lord, El Chapo. We produced the theatrical trailer for Protagonist Pictures for this film about the man the US agencies identified dramatically as Public Enemy Number One.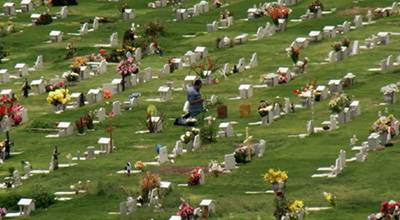 THE MODEL
TrustNordisk came to us to create the Berlin sales promo for The Model, a dramatic and uncompromising story from the world of high fashion about the rise and fall of an exceptional young model. From director Mads Matthiesen, the film stars Maria Palm and Ed Skrein. We have subsequently also cut the theatrical trailer for the film.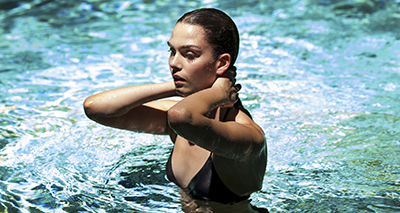 UMRIKA
From director Prashant Nair, and starring Shuraj Sharma (Life of Pi) and Tony Revolori (The Grand Budapest Hotel), Umrika is the story of a land far beyond the sea where dreams come true - if you can only make it that far. We were very pleased to be able to make the Berlin sales promo for the film for sales company Beta Film.


THE ONES BELOW
Protagonist Pictures came to us to create the Berlin sales promo for The Ones Below, a disturbing thriller about two sets of neighbours who get too close, from director David Farr and starring David Morrissey and Clémence Poésy


TRESPASS AGAINST US
From director Adam Smith and with an amazing cast featuring Michael Fassbender and Brendan Gleeson, Trespass Against Us is provocative and engaging story about the forces that threaten to disrupt the lives of a group of travelling folk. We were asked by Protagonist Pictures to produce the sales promo for the film for AFM 2104.


MISS YOU ALREADY
From director Catherine Hardwicke and starring Drew Barrymore, Toni Collette, Dominic Cooper and Paddy Considine, Miss You Already is a funny and touching account of a lifelong friendship of two women and how cancer and childbirth come between them. Embargo Films and sales company Salt came to us to create an extended promo for the Berlin Film Festival.


THE FAREWELL PARTY
Produced by 2-Team Productions and directed by Sharon Mymon and Tal Granit, The Farewell Party stars Ze'ev Revach and Levana Finkelstein in a compassionate dark comedy about a group of friends at a Jerusalem retirement home who build a machine for self-euthanasia in order to help their terminally ill friend, only to discover that everyone wants to use it. We really enjoyed making the sales promo and subsequently the trailer for this charming and touching film for sales agent Beta Films, our first venture into cutting a trailer in Hebrew.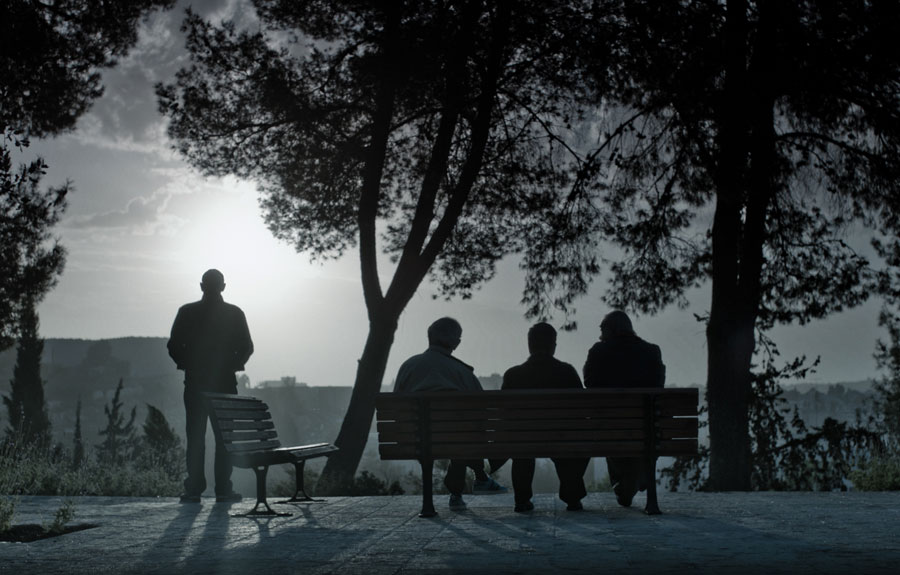 TESTAMENT OF YOUTH
Based on the classic memoir by Vera Brittain, directed by James Kent, and starring Alicia Vikander and Games of Thrones' Kit Harington, Testament of Youth is the moving story of a generation robbed of its youth by the horrors of the First World War. We were asked by Protagonist Pictures to cut an extended sales promo for an invited screening at Cannes.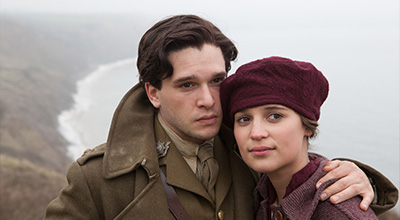 LEN AND COMPANY
Featuring Rhys Ifans, Juno Temple and Jack Kilmer, Len and Company is an outrageously funny portrait of an irreverent, unreformed and unrepentant music producer of the old school. We were very pleased to be asked by eOne to cut the sales promo for the Toronto Film Festival.


JACK
Produced by Port-au-Prince, directed by Edward Berger and featuring a stand-out performance from young newcomer Ivo Pietzcker, Jack is the moving and powerful true story of two brothers abandoned to social services who find a way to be reunited with their mother against all the odds. Beta Films asked us to produce the sales promo and subsequently the trailer for the film, which was selected for the Berlinale Competition.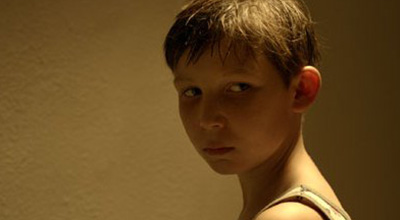 STILL LIFE
Still Life, the directorial debut of producer Uberto Pasolini, is one of the most poetic, endearing and masterfully understated films we have worked on in a very long time and confirms Eddie Marsan's place as one of the very best actors in the world today. Embargo Films came to us to create the sales promo and then the trailer for this uniquely lovable story of one man's unsung mission to honour the lives of those the rest of the world has forgotten. Also starring Joanne Froggatt, the film has picked up numerous festival awards including multiple awards at Venice.


CALVARY
We were very excited to be asked by Protagonist Pictures and E1 Entertainment to work on the theatrical trailer for Calvary, from writer/director John Michael McDonagh. The film stars the incomparable Brendan Gleeson as a good priest in a small west coast Irish town facing a mysterious murder threat. Funny, dark and deeply thought-provoking, the film also stars Kelly Reilly, Chris O'Dowd, Dylan Moran and Aiden Gillen. Calvary premiered at the Sundance Film Festival, and was selected for the Berlinale where it won the Prize of the Ecumenical Jury, before going on to win IFTAs for best film, screenplay and actor, and same at the BIFAs.


WOLF
Set in the sub-culture of The Netherlands' Moroccan and Turkish communities, Wolf is a stylish and gritty thriller about one man's inexorable descent into a world of violence and organised crime. Produced by Habbekrats for whom we created the theatrical trailer, Wolf is directed by Jim Taihuttu, and stars Marwan Kenzari and Raymond Thiry, and is scheduled for release in the UK through Studio Canal. This trailer marked the start of our collaboration with acclaimed editor Selva Anandasivam with whom we have formed an ongoing affiliation.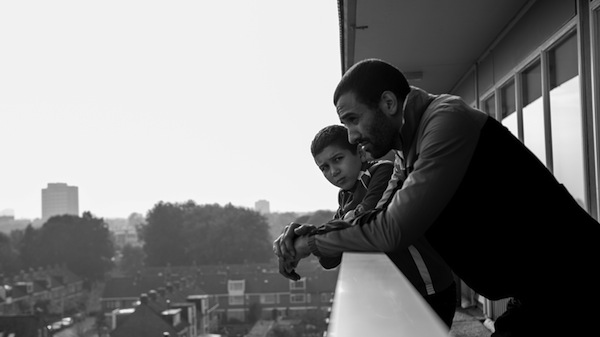 KANKERLIJERS
Produced by Bos Bros and directed by Lodewijk Crijns, Kankerlijers is a hilarious, surprising and touching comedy set in a teenage cancer ward. Following the success of the Lodewijk Crijns' previous feature, Only Decent People, which we also worked on, we were delighted to be asked to make the theatrical trailer for his entertaining and provocative new film.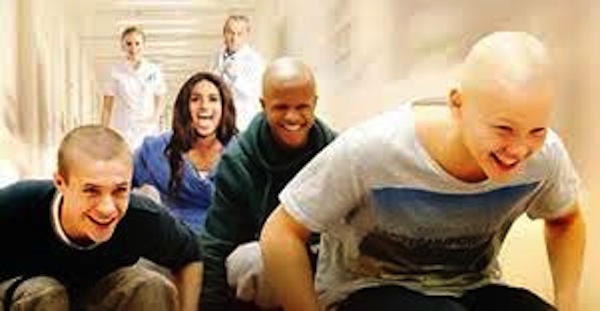 MY OLD LADY
Produced by BBC Films and written and directed by acclaimed writer Israel Horovitz, My Old Lady is a brilliantly witty comedy about a penniless American who arrives in Paris to inherit his father's legacy of a fine apartment, only to discover it will be occupied for life by an ageing Frenchwoman and her daughter. Maggie Smith, Kevin Kline and Kristin Scott Thomas are the perfect cast for this charming and ultimately moving film, and we were delighted to be given the chance to cut the sales promo for Protagonist Pictures.


LILTING
Produced as one of Film London's Microwave titles by BBC Films, and directed by Hong Khaou, Lilting, starring Ben Whishaw and Pei-pei Cheng, is a moving story of love and loss as a Chinese mother comes to terms with the death of her son with the help of his gay British lover. The film premiered in the Sundance World Cinema competition, and we were asked by Protagonist Pictures and Artificial Eye to create the theatrical trailer.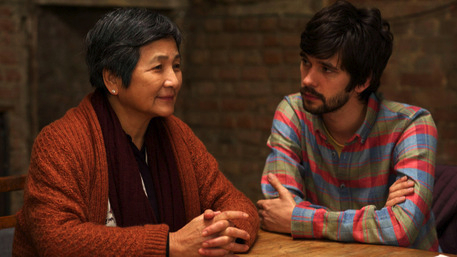 '71
Produced by Crab Apple and Warp Films, '71 is the feature debut of director Yann Demange, starring Jack O'Connell and Sean Harris. The film tells the story of a British soldier caught up in the Belfast Troubles who gets separated from his unit during one night of terrifying violence and wholesale betrayal. '71 was selected for competition in the Berlinale where it received a Special Mention from the Ecumenical Jury. Protagonist Pictures commissioned us to create the sales promo for this powerful and arresting film.

LE GRAND CAHIER (THE NOTEBOOK)
Based on the celebrated and controversial novel by Agota Kristof, Le Grand Cahier is an unflinchingly truthful and luminously beautiful tale about the loss of innocence during wartime, from acclaimed director János Szász. The story of two twins abandoned to a harsh life in the countryside who begin to write their own ruthlessly clear-eyed moral code, Le Grand Cahier won the Crystal Globe at the 48th Karlovy Vary International Film Festival. We were privileged to produce the trailer for this astonishing film for sales agent Beta Films who have already concluded deals with France, Spain, Italy and Benelux.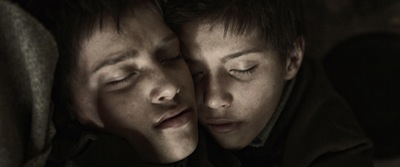 We are delighted that Hungary selected Le Grand Cahier as its Best Foreign Language Film Oscar entry in 2013.


FRANK
Utterly original, riotously funny and ever so slightly disturbing, Frank is the story of an alternative rock band led by a genius musician who never leaves off wearing a cardboard head. Directed by Lenny Abrahamson, and starring the incomparable Michael Fassbender as Frank, Maggie Gyllenhaal and the incredibly funny and charming Domhnall Gleeson, the film is produced by Element Pictures. We had an amazingly fun time cutting the sales promo for Protagonist Pictures and immersing ourselves in the extraordinary world of Frank and his very special music.


THE DOUBLE
Protagonist Pictures came to us to make the promo for the eagerly awaited second film from Submarine director, Richard Ayoade. The Double which stars Jesse Eisenberg (twice!), Mia Wasikowska, Wallace Shawn and James Fox, is a brilliantly inventive comedy about a man whose life is turned upside down by the sudden and unexplained appearance of his doppleganger.


A THOUSAND TIMES GOODNIGHT
A Thousand Times Goodnight is a powerful drama from acclaimed director Erik Poppe, which stars Juliette Binoche as a war photographer whose passionate commitment to her work is tearing her family apart. Global Screen came to us to create the sales promo which was very well received at the market, securing deals for Spain, Brazil, Portugal, Middle East, Taiwan, Benelux, France and USA based on the promo alone.


KELLY+VICTOR
One of the highlights of the year so far for us is the indie gem, Kelly+Victor, for which The Works International commissioned us to create the trailer to play at SXSW. Based on the Niall Griffiths novel, and directed by the hugely talented Kieran Evans, the film tells the story of a deeply intense love affair with disturbing and tragic consequences, and stars Julian Morris and the breathtakingly brilliant Antonia Campbell-Hughes. Outstanding cinematography conjures a haunting poetry from its Liverpool locations.

We are delighted that the film won the Outstanding Debut award at the 2014 BAFTAs. Thoroughly well deserved - Kieran Evans is undoubtedly a talent to watch.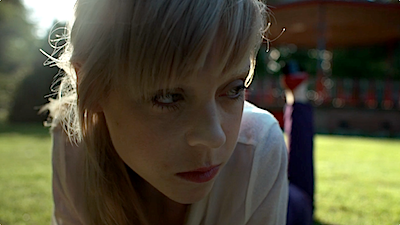 ESKIL & TRINIDAD
From Bekas producer Peter Possne and director Stephan Apelgren, Eskil & Trinidad is a strange, magical and heart-warming family film set in a stunning and remote corner of Sweden, where a lonely boy dreams of escaping from the cold and the misery of ice hockey practice by means of an epic but improbable nautical adventure. Eskil & Trinidad stars Linus Oscarsson, Ann Petrén and Torkel Petersson.


VI
Bekas producer Sandra Harms came to us again to produce the trailer for Vi, the dark and brooding story of a doomed relationship overshadowed by obsession and manipulation. From acclaimed director Mani Maserrat and writer Jens Jonsson, Vi features outstanding performances from Gustaf Skarsgård, Anna Åström and Rebecca Ferguson.


MIDNIGHT'S CHILDREN
It was a particular privilege to be asked by eOne to work on this dazzling film of one of the most celebrated novels of recent times, the Best of Booker prize-winner, Midnight's Children. Adapted and narrated by Salman Rushdie, the film is directed by Deepa Mehta, the acclaimed director of the Fire, Earth, Water trilogy. In addition to the theatrical trailer, we are also producing the TV and radio campaigns.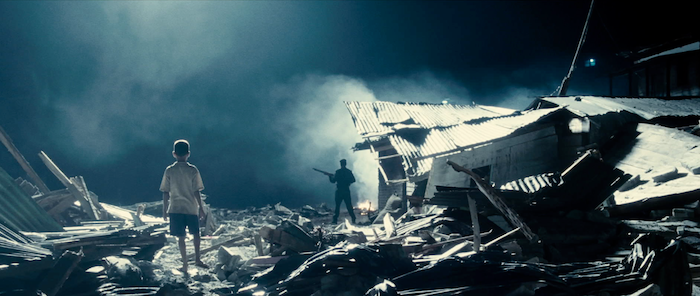 MY BROTHER THE DEVIL
Verve Pictures invited us to produce the theatrical trailer for My Brother the Devil, Sally El Hosaini's remarkable and individual story of two brothers caught up in Hackney's gang culture, a critically acclaimed study that goes well beyond the stereotypes associated with the genre.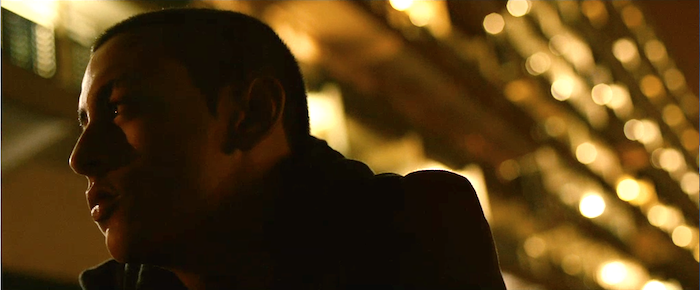 SEARCHING FOR SUGAR MAN
One of the highlights of the year was working for Protagonist Pictures and Studio Canal on the trailer for the Sundance-winning documentary Searching for Sugar Man, from acclaimed producers Simon Chinn and John Battsek, the genuinely astonishing true story of long-lost rock musician Rodriguez. The film justly earned its Best Documentary Academy Award for its deft handling of an extraordinary mystery and its heartwarming dénouement.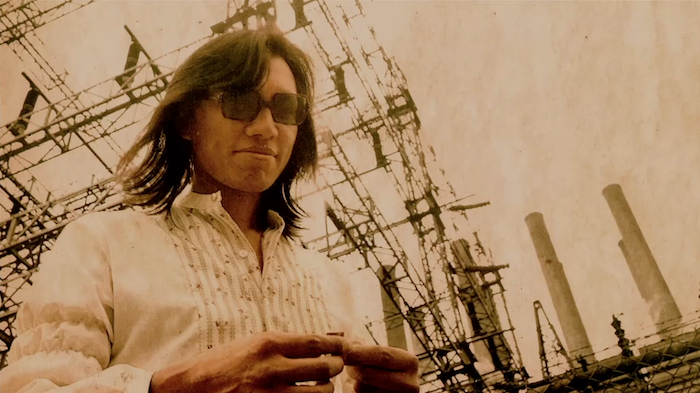 ALLES IS FAMILIE
Alles is Familie is the all-star follow-up to the smash hit Alles is Liefde, one of the biggest Dutch films of all time. For producers Topkapi and distributor A Film, we produced both an early teaser trailer and more recently the full theatrical trailer for the film, so we can reasonably claim that our Dutch is improving - well, suffice it to say, we are confident about ordering pancakes.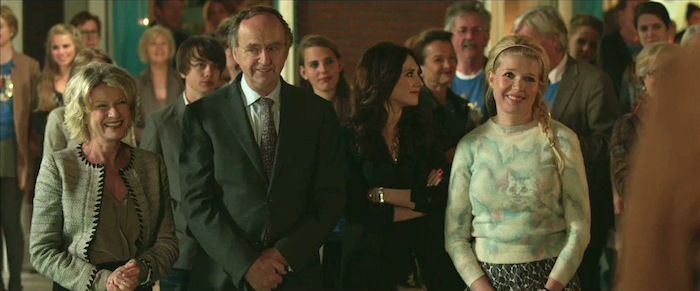 ALLEEN MAAR NETTE MENSEN
Another Dutch title we have enjoyed working on in 2012 is Only Decent People (Alleen Maar Nette Mensen), an adaptation of the acclaimed autobiographical novel by Robert Vuijsje. We created the trailer for producers Topkapi and Netherlands distributor Wild Bunch and the film opened at number one and has gone on to record a very impressive 300,000 admissions domestically bringing its box office take to nearly 2.5 million Euros.


SÂDHU
From acclaimed Swiss documentary maker Gaël Métroz and producers Francine Lusser and Gérard Monier, Sâdhu is a remarkable, funny, sad and inspiring portrait of a holy man who spent eight years in a cave at the source of the Ganges before embarking on a pilgrimage back into the world which leads him to question whether he is cut out for the life he has chosen. We made the theatrical trailer for Tipi'mages who have recorded oustanding box office results with the film.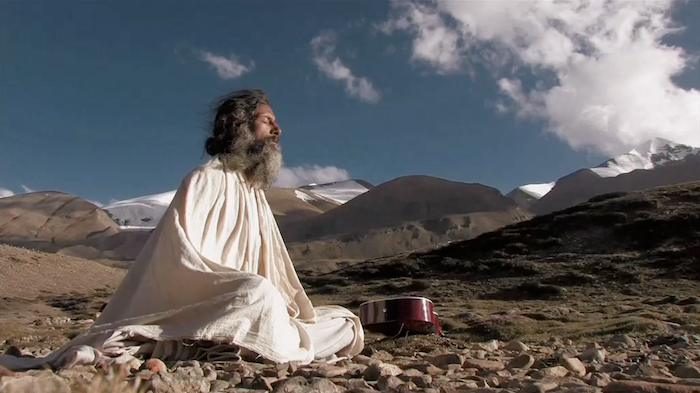 BEKAS
One of our favourite trailer projects of 2012 was for Bekas, the feature debut from award-winning director Karzan Kader and producer Sandra Harms, for Sonet films. A Swedish/Kurdish co-production, Bekas is a very special movie that it is impossible not to like, the story of two orphaned boys in Iraqi Kurdistan who sneak in to see the movie Superman, and decide to travel to America ("it's not that far") to track down the superhero - on a donkey, called "Michael Jackson".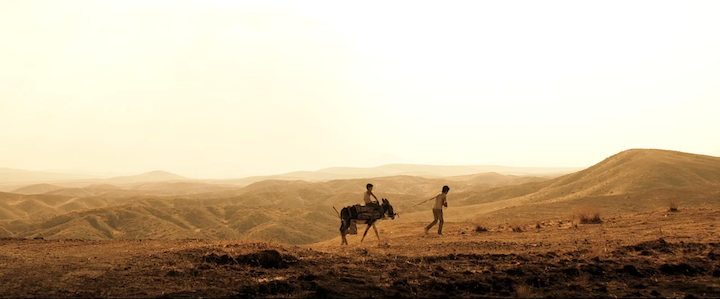 HOW I LIVE NOW
How I Live Now is the hotly anticipated new film from director Kevin Macdonald, starring Saoirse Ronan and based on the prize-winning "kidult" novel by Meg Rosoff. Protagonist Pictures came to us to cut a first look promo for the film.


WHO WE ARE
SIMON UBSDELL
Simon has been involved in making trailers for over twenty years. He was the co-founder and Creative Director of London-based The Picture Production Co. which under his auspices became recognised as the leading trailer-making house outside of the US. During his time Simon has trained and developed some of the best editors in the UK. Not only is he hugely experienced creatively, having guided hundreds of successful trailer campaigns over many years, he also has an almost unequalled skillset in the field.

First and foremost an editor, he also has twenty-five years experience as a copywriter, he is a sound designer and dubbing mixer, a motion graphics artist, a visual effects artist, a producer, and a live action director with several major TV campaigns to his credit. More recently, he has developed a range of motion graphics and image processing plug-ins for professional video post-production, and has produced an acclaimed series of online motion graphics and compositing tutorials.


FRASER BENSTED
Fraser began his career as a trailer editor fifteen years ago, rapidly becoming one of the most successful and respected in the field, winning a Golden Trailer Award for his international trailer for Billy Elliot. More recently, he has extended his career by becoming a highly regarded trailer producer, specialising particularly in the independent sector. He has overseen successful and creatively original campaigns for a wide range of acclaimed films, including Slumdog Millionaire, Happy Go Lucky, Hunger and 500 Days of Summer.

His in-depth knowledge of the industry, coupled with his technical expertise and creative flair, have gained him a dedicated client following who respect his passionate commitment to nurture, develop and refine every aspect of every project. It is this level of experience and insight that has led to him becoming a regular speaker at film marketing training events across Europe, presenting trailer-making workshops at The Berlinale Talent Campus, The Media Business School, The Film Distributors Association and appearing as an expert for Skillset, EAVE and The Dutch Film Fund.


SELVA ANANDASIVAM
We are delighted to be affiliated with Selva Anandasivam, widely regarded as the UK's most talented and experienced trailer editor with some astonishing work to his credit. Having both had the pleasure of working with him for a number of years, we are very excited that we are collaborating once more. Recent titles that Selva has worked on for us include sales promos for Free Fire, and Tom of Finland, as well as the theatrical trailers for Couple in a Hole, and The Levelling.


CONTACT US


Fraser: +44 (0)7801 072844 - fraser@tokyo-uk.com

Simon: +44 (0)7757 832510 - simon@tokyo-uk.com